For High Performance Color 3D Printing
---
3D Systems is pleased to announce zp 151® - the new, high-performance composite powder for the current ZPrinter® 3D Printers. zp 151 builds upon zp 150's great pedigree and takes 3D printing even further with improved color performance and whiteness, improved green strength, and improved fine detail creation. To take advantage of the whiter canvas which zp 151 creates, a brand new set of color binders, zb 63®, are also being launched on the ZPrinter 650 and ZPrinter 850 3D printing systems. zb 63 colors are specially formulated for the whiter powder, as well as improved droplet formation for superb multi-color models.

The unique features of zp 151 include the following:
Best Color and Whiteness
Brightest whites: 11% whiter than zp 150 powder
More than 6 million unique colors on the ZPrinter650 and ZPrinter850 (8% more than zp 150)
16% better color accuracy for light tones
Multiple Color settings on the ZPrinter 650 and ZPrinter 850 for more customized 3D models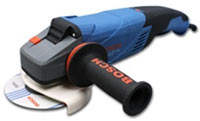 Highest strength
10% stronger before infiltration than zp 150
40% stronger with Z-Bond™ 90 than zp 130
Improved fine detail creation compared to zp 150
Water Cure finishing option with Epsom Salt
Easy and user-friendly post-processing option: only water and salt are required to seal and strengthen your printed parts
Works best with monochrome models, but also works with color models for draft color
Great Versatility - One powder for all applications
Compatible with water cure, wax finishing, cyanoacrylates (ZBond)  and resin (ZMax™) infiltrations - something for every requirements
We offer these two new products for customers from 5th Febr. 2013. zp151 replace the discontinued zp150.  zp 151 is formulated to be compatible with zp 150 for an easy transition process into your printer.
---