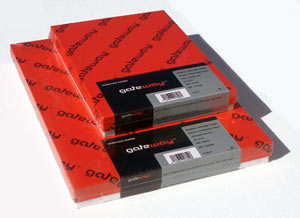 GN Translucent 90g/m2
Gateway Natural Translucent is a highly transparent CAD paper. Excellent media for all types of technical drawings where transparency is required. It's suitable for drafting, ink jet, laser copy, as well as various art printing. Gives the work a good line definition. It allows correction by scrapping. Gateway tracing paper is well-known for its high transparency, uniformity and consistent premium quality.
Available in 610 and 914 mm wide rolls (2" spool inside diameter, ~10 cm roll diameter).